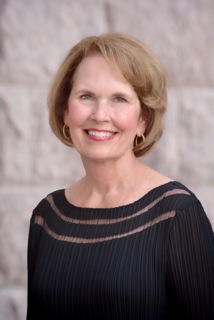 Debbie has a broad knowledge of Austin, the area schools and the real estate market. She was with Amelia Bullock Realtors for over 25 years when it was acquired by Kuper Sotheby's International Realty. Many market changes have happened during her career. Debbie stays on top of the market. She is a Charter Member and current member of the Elite 25, a group that represents the top 1% of Austin agents. A sincere interest in people is the reason for the comfortable relationships that are formed when working with Debbie. She is married with two children that have gone through Austin area schools and the University of Texas at Austin. Debbie is a sustaining member of the Junior League and a member of the Helping Hand Home Society. Her honesty, experience and knowledge of Austin give her clients the advantage of a well-rounded agent. Debbie is a graduate of the University of Texas at Austin and is a native Texan. In Debbie's successful career, she has become a broker, a Certified Residential Specialist (CRS), a Certified Luxury Home Marketing Specialist-Million Dollar Guild, member of the Platinum Top 50 and is an ongoing member of the Elite 25. Debbie is good at relocating the buyer in the best location and value for the money. She always thinks of how it will be to resale. She tries to pick the neighborhood to fit her client. She lives and specializes in West, Northwest and Southwest Austin. These areas include Tarrytown, Pemberton, Cat Mountain and Westlake. Debbie is able to serve as a Buyer's Representative, Listing and Marketing Specialist and a relocation specialist.
Favorite Book:
Pillars of the Earth
Graduated:
University of Texas at Austin
Client Testimonials
It is with confidence I can recommend Debbie Harmon as my Realtor. She is knowledgeable and professional as well as pleasant and a joy to work with. If you want results use Debbie as your Realtor.
- B.W.
Since arriving back in Austin, 30 years ago, Debbie has represented us on six different real estate transactions. Her longevity in the industry provides a level of expertise, professionalism, and attention to detail that puts her at the top of her field. Debbie's commitment to always doing what is in the best interest of her client is why she continues to be our #1 choice
- T.O.
My two daughters and I have bought and sold homes with Debbie Harmon as our broker. She is professional and discrete and such a pleasure to be with at the same time. She made sure all issues were settled and the closings went as smoothly as possible. I will always use Debbie as my broker.
- M.L.F.
Over the years, we have purchased and sold many properties and our most recent was awesome. Debbie Harmon made a difference in the whole process of our endeavor. Her knowledge, compassion, skill, and concern were most evident. Surprised! No, she is just a people person, and that is why her success pattern is so prevalent. If you want the bottom line to show, SOLD, see Debbie.
- M.B. & R.B.
I have been blessed to know Debbie Harmon both personally and professionally for nearly one-third of my lifetime, and during that span have had the privilege of being represented by her on numerous occasions. As a perennial member of Austin's Elite 25, Debbie has not only entrenched herself as one of Central Texas' most successful and influential realtors, but more importantly has also garnered the respect and admiration of her peers. These relationships and people's trust in her allow Debbie to stay on top of the market, and in many cases lead to her knowing what is available before a sign goes in the yard. This knowledge, along with experience, creativity and an overall eye for where the market is going has provided me wonderful opportunities both personally and from an investment standpoint, and has led to me referring her to my dearest friends and family. Debbie truly values her relationships with her clients, focuses solely on what is in their best interest, and time and time again delivers results ensuring repeat business.
- B.C.
Debbie Harmon has been our Austin real estate professional for over twelve years. During that time she has represented us in four transactions and in the sale of my partner's home. Debbie is so knowledgeable about the Austin market and she has been a top performing agent in Austin for many years. We have grown to rely on Debbie for her good advice and profited immensely from her attention and expertise. In our most recent move, we were looking for a new home in a difficult market. Debbie encouraged us to purchase and that we could sell our home in the hard time. We knew Debbie would realistically price out home, would energetically market it and sell it. And she did. If you are looking for an honest, knowledgeable, experiences real estate professional, you should look no further than Debbie Harmon.
- M.B. & B.B.
Clone Debbie!
- J.S.